Medium Sized Tank Cleaning Machine
Contact Us
Mob: +8613725126489
Fax: +86-020-36269969
E-mail: fionaye@cleanspraying.com
Address:No.5,Nanling Industrial Zone, Longgui, Taihe Street,Taihe Town, Baiyun District, Guangzhou, 510445 Guangdong, China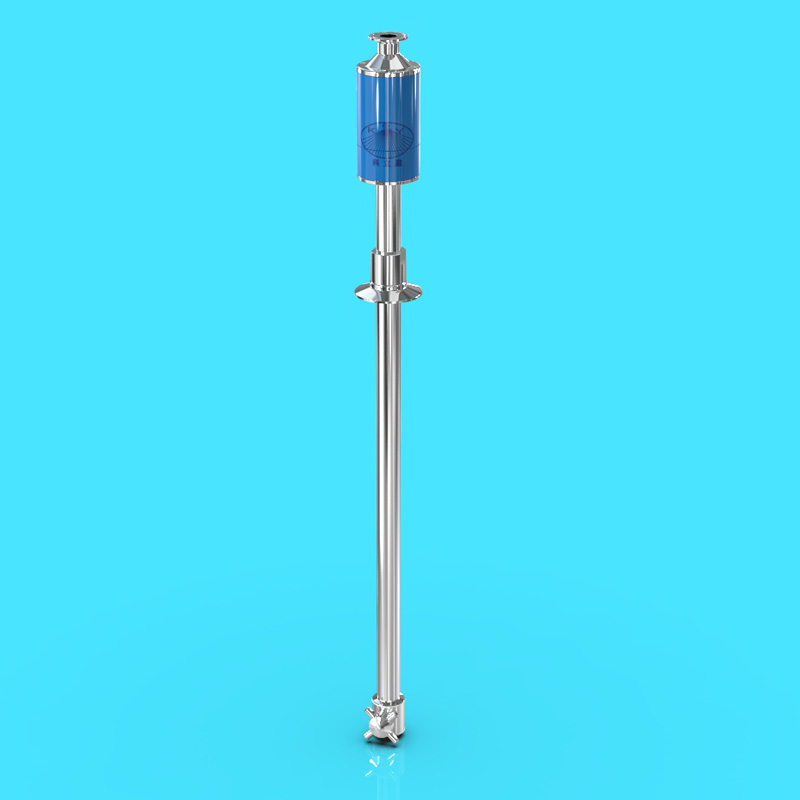 TG series Sanitary 3D rotary tank cleaning nozzle
Send Inquire
TG series sanitary 3D rotary jet head
Model
TG rotary jet head
Material
316L SS
Max. tank diameter
4 m
Operating pressure
3-7 Bar
Tempreture range
2-80°
Installation
Operation in every direction is possible
Application

Cleaning and rinsing of small to medium sized tanks

i.e. chemical industry,drink and food industry.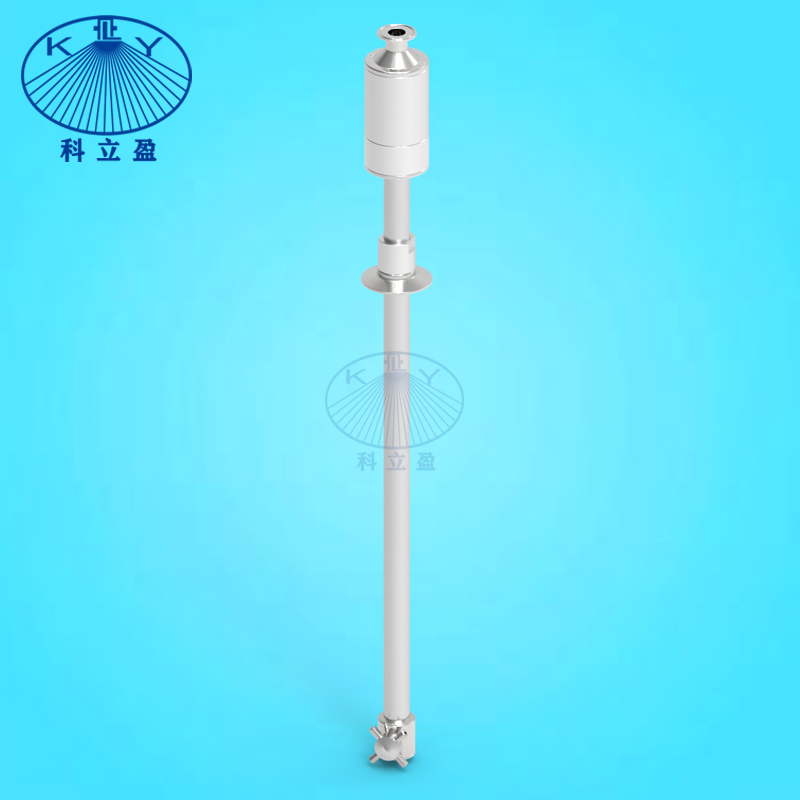 Technical data: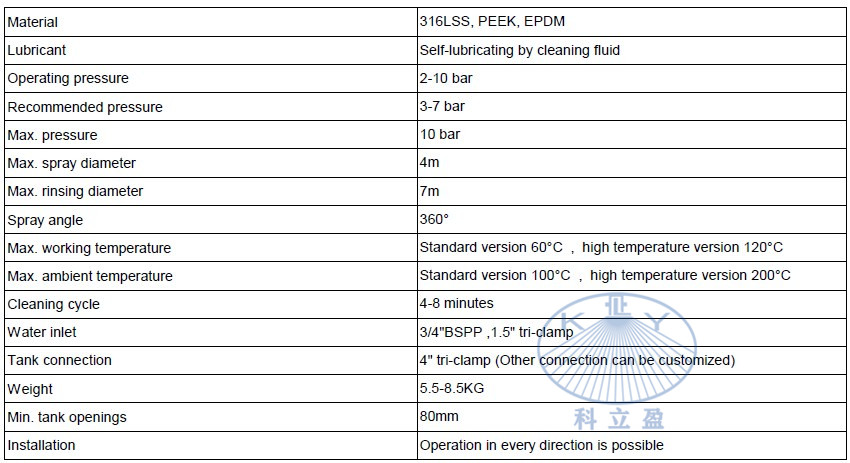 Working Principle:
KLY TG series rotary jet head drives impeller through cleaning liquid to drive internal deceleration mechanism to run at low speed, through the transmission mechanism, operate according to the set trajectory to realize revolution and rotation, so as to realize 360° coverage.
Application:
KLY TG series rotary jet head is suitable for three-dimensional cleaning of small to medium tanks and containers used in processing, storage and transportation, such as pharmaceutical, wine, food, dairy and solvent-based cleaning industries.
Design feature:
Sanitary design;

Optimized structure;

Gears are made of PEEK;

Self-cleaning and self-lubricating;

Strong impact; Low consumption of liquid.
Performance Data:

Dimensions: