QHP5 series high pressure tank cleaning nozzle
QHP5 high pressure 2D cleaner
This 2D pneumatic high pressure tank cleaning nozzle is suitable for flammable and explosive cleaning occasions. Such as fuel ethanol, chemical industry, and industries that require high-impact cleaning.
Technical data: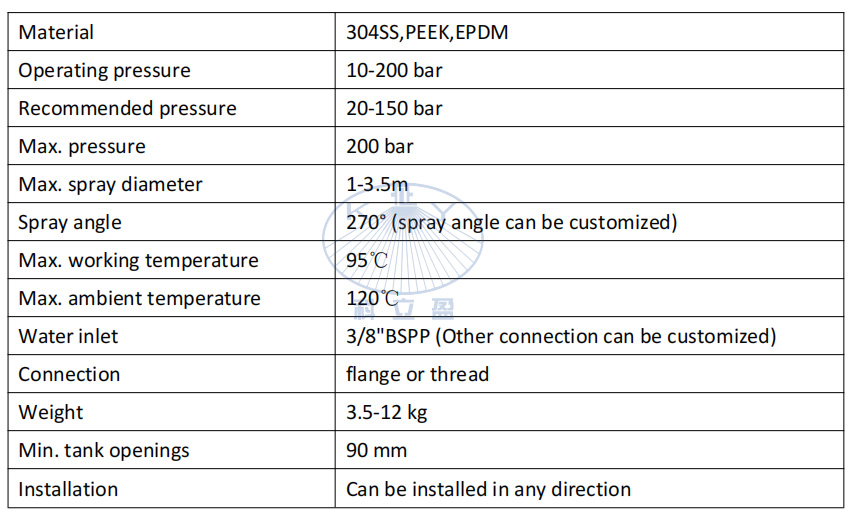 Working Principle:
The series of cleaners are driven by an external pneumatic motor to rotate the cleaning head, and the cleaning head can be installed at different angles to achieve a maximum of 270 degrees of cleaning which can not only meet user requirements but also meet cleaning requirements. Fan or water jet mode optional.
Features &

Benefits:
High mechanical energy:
Jet flow is produced by combining pressure and flow, which can achieve a large cleaning distance and range. The kinetic energy of flushing water generated by pressurized high-pressure pump can effectively remove the residue inside the container.
Low leakage:
With only 1% of the leakage, 99% of the cleaning fluid can be used for cleaning, enabling the tank washer to maximize the mechanical benefits, greatly reducing the cleaning time and temperature dependence.
Various possible spray patterns using different nozzle arrangements on the spray head. All parts of the same type are interchangeable and easy maintenance, to ensure an efficient cleaning.
Performance Data: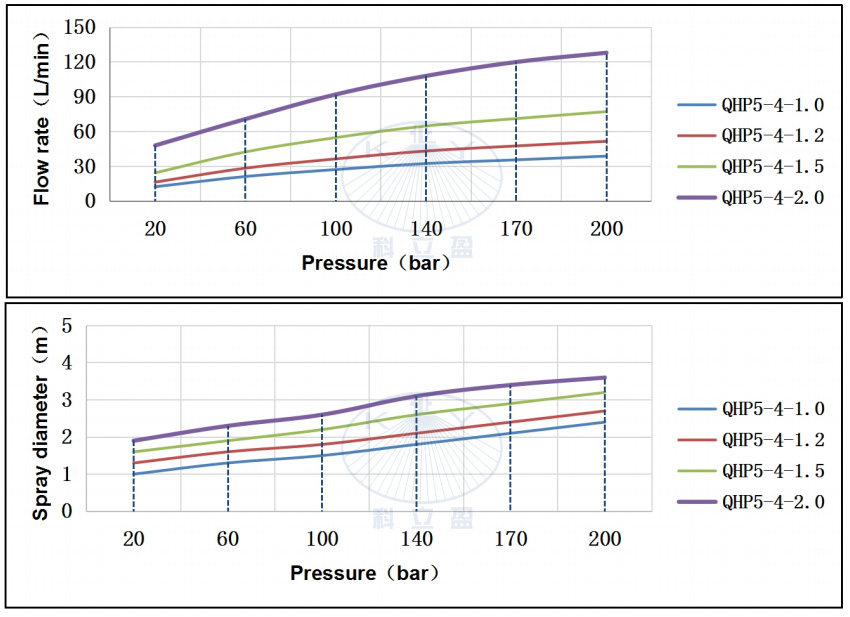 Dimensions: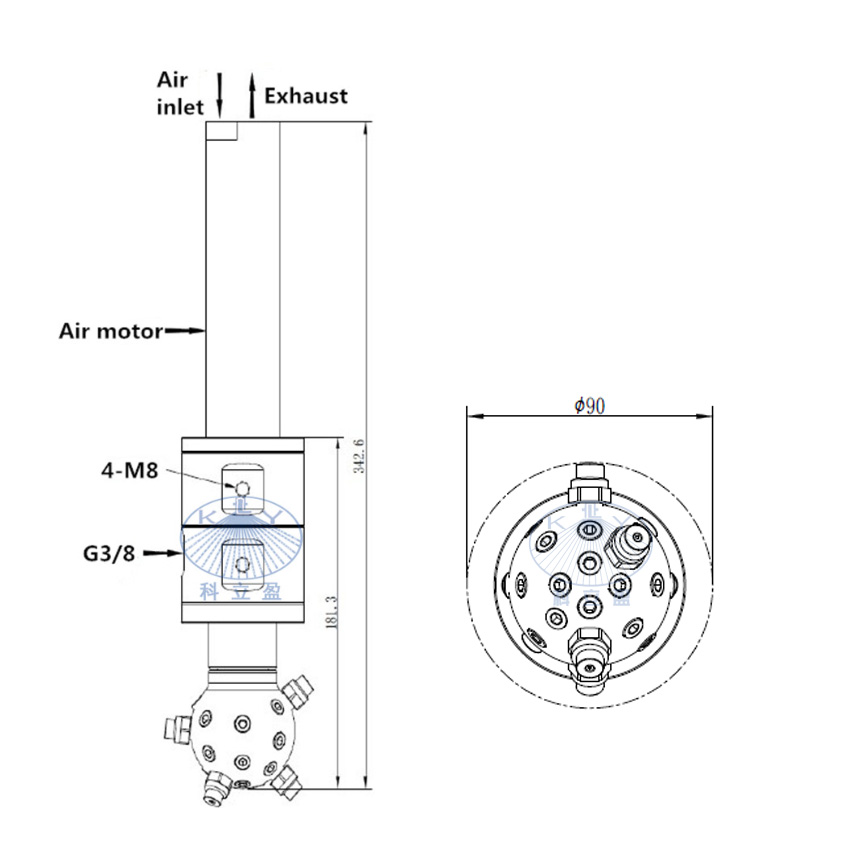 Applications Case: